What is the perfect age to rape a goddess?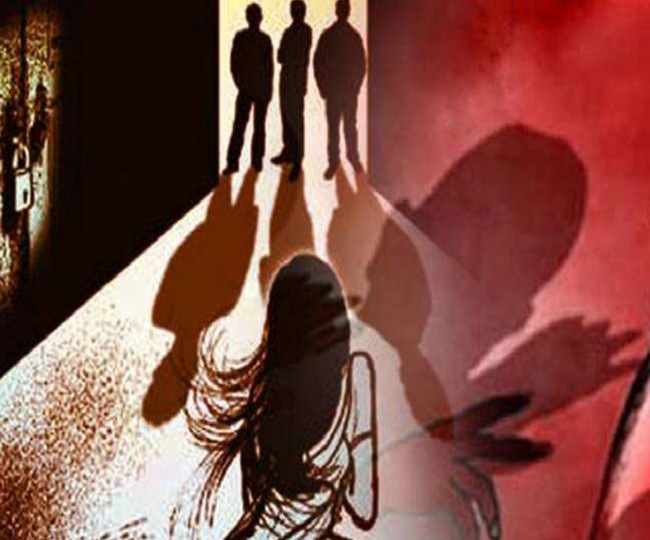 Rape is worship.
Rape is worshipping the tender virgin Kanyakumari.
Rape is worship through subduing the fierce Durgas who dare to battle.
Rape is worship through snatching the wealth of the Lakshmis who earn.
Rape is worship through ensuring Saraswatis do not get too learned,
Rape is worship by drawing four lines and trapping the goddess within it,
Rape is the brutal worship of the goddess using the penis,
the highest form of worship men can offer a goddess,
Rape is worship.

In a land with a million goddesses,
revered as daughter, mother, sister, wife, and creator,
Rape is the ancient land's worship of its goddesses.

What is the best age to rape a goddess? 

When if a goddess speaks would they listen?
At what point will her NO be heard?
When they look at her in a manner that she feels stripped?
When they pass lewd comments at her as she passes by?
When they walk beside, behind her or circle her in bikes?
When they push her into a car?
When their hands lightly touch her as if innocently?
When they rate her as she walks by?
When she is groped and pinched?
When they throw acid on her for refusing?
When they masturbate in front of her in public?
When they thrust their bodies against her in a crowd?
When they accost her as a gang and rape her?
When they thrust their unmanly parts into her as she screams in pain?
When they laugh at her as they push bottles and sharp objects into her privates?
When they video-graph themselves acting as beasts as she begs for their mercy?
When she walks in for a job and walks out a broken wreck?
When she is burnt in the dead of the night?
When her silence is bought at the price of their ego?
When the price she is asked to pay for her career is herself.
When she takes years to recover from trauma and they do not even remember who she was
... just one among the many goddesses.
Is she good if she complies?
Is she good if she protests?
Is she good if she is silent?
Are goddesses allowed to have a voice in this country?
At what age can she speak up?
And, when will she be believed?
3 ?
6?
9?
12?
15?
21?
15?
30?
35?
40?
50?
60?
70?
When she is dead?
Or, not even then?

While the goddesses put out their dolls,
bring out their finery,
begin their fasts for the longevity of their men,
and worship the goddesses outside,
ignoring the rape within,
the ugly men laugh.
For nine nights, they will pretend along,
and wait for the rest of the days and nights
to worship.

They know that rape is worship,
they know that every goddess is best worshipped through rape,
and the worship of a poor goddess will soon be forgotten,
and that the worship of the other goddesses will continue,
in the form of rape.
For rape is worship of the goddess,
and raping the goddesses is culture,
and the culture cannot stop
and the worship through rapes can never stop.

For if they saw the goddess in every woman
would they rape?
And, if they can rape a woman of any age,
can they still worship her as a goddess?

Rape is worship of the goddess.
With the only tool they have.
The penis.

In this land,
Rape is worship of the goddess,
and celebrating her is celebrating her rape.

For, you cannot worship a goddess and rape her,
unless rape is worship.

- Srividya Srinivasan

#Dusshera2020 #navrathri2020