A child is where a mother hides her courage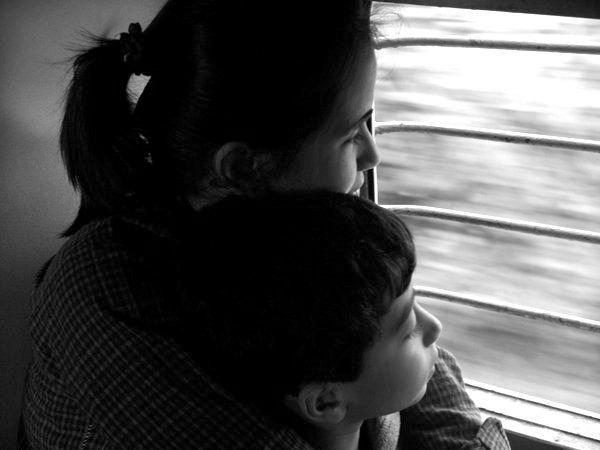 A child is the place where every mother whispers her courage and belief in a better world. Where she whispers and wishes fiercely the magic that still exists in her. Her dreams. Not for the child to fulfill. But, her own belief in herself before the world dulls her power. A child is the secret hiding place where she hides her faith in herself, the world and her child. For one day, when she has forgotten how much of power she once had, how strong was her own courage in believing in a brave new world ... she would see that reminder of what once she was walking around... tall as a tree... spreading the fragrance of what was once a whispered secret... reminding her to have faith once more in magic and the promise of a better world.
And, that is how a child raises a mother. From a strong free soul she once she was in her love, to a doubting adult to a strong free soul once more.

Yes, a child is the secret place for all courage there is. All the possibilities lie in a child, sleeping on one's lap, into whose ears you whisper the hope of a new, brave, beautiful world ... Not as a place for realizing one's broken dreams or living one's life through a child. But, by seeing a child realizing its own true potential. For a free child, frees the mother who whispered her secrets of freedom into its ears.

For every mother whispers her courage into her child, lest she forget it herself, loses her way, gets swamped by the enormity of what is around her. In picking some battles, winning some, giving up some ... she who could create magic ... can become the biggest doubter of it all. And, the time when she had it, could feel far away into the past, hidden in grey memory.
Until, the child reminds her ... of what an adult raised by her magic can become.

That, they say is when she is born again.

- SS